Disfunção de Movimento
do Quadril
Venha aprimorar seus conhecimentos com quem é referência em Pilates!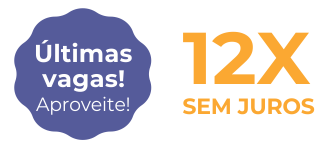 Confira a programação:
Atualmente a Fisioterapia utiliza o modelo cinesiopatológico para compreender e tratar diversas alterações musculoesqueléticas dolorosas. A APTA (American Physical Therapy Association) adotou a declaração filosófica que "a disfunção dos movimentos é o problema básico para o qual dirige-se nossa intervenção".
Segundo o modelo Cinesiopatológico é o movimento incorreto que causa a dor e patologia musculoesquelética, chamada de Síndrome de Disfunção de Movimento (SDM).
Esta aula aborda as bases teóricas do modelo Cinesiopatológico e sua abordagem direcionada para o Quadril de acordo com a autora Shirley Sahrmann. Uma avaliação mais específica e direcionada mostrará que o diagnóstico clínico não é sinônimo de diagnóstico Fisioterapêutico ou de movimento.
Serão apresentados os diagnósticos para SDM do quadril, a abordagem de exercícios para a SDM mais comum nesta região do corpo e sugestões de exercícios específicos e direcionados baseados nas atuais pesquisas científicas.
Tayra Melo
é Bacharel em Fisioterapia pela Universidade Católica do Salvador, Pós Graduada em Fisioterapia em Traumato-Ortopedia e Terapia Manual pela Universidade Castelo Branco, foi bailarina do BTCA (Balé do Teatro Castro Alves) em Salvador/BA. Atualmente é Diretora/sócia e professora de Pilates da L'Équilibre Pilates (@lequilibrehorto) em Salvador/BA, Educadora Physio Pilates/Polestar Pilates Education e PMA certified. Ministra cursos, workshops e palestras no Brasil.
Tayra iniciou sua prática no método Pilates em 1996 com Alice Becker, a precursora do método no Brasil, nas aulas de Pilates Mat no BTCA. Depois passou a fazer aulas e observação/assistência nos estúdios da Physio Pilates em Salvador. Em 2000 fez a formação da Polestar Pilates/Physio Pilates ministrada por Brent Anderson e Alice Becker, e concluiu sua Certificação em Pilates for Rehabilitation pela Polestar Pilates Education/Physio Pilates no ano de 2001.
Possui também Certificação em Pilates Allegro pela Polestar Pilates Education/Physio Pilates (2003), Formação em RPG nível básico por Phillipe Souchard (2003) e RPG Nível II em Patologias Cervicais/Instituto Ph. E. Souchard (2006). Formação em Anatomy Trains I, AT II, FRSB (Neck and Jaw; Fans of the Hips; Tensegrity Spine; Abdomen, Breath & Chest, Archs & Legs). Realizou vários cursos de aprofundamento em Pilates e Terapias Manuais, suas áreas de atuação atualmente.
Data
Dia 29/06/2019
das 8h às 17h
Local
Av. Sete de Setembro, 5739, conj 302, Batel
[cresta-whatsapp-chat text="INSCREVASE PARA O WORKSHOP " icon="yes" position="top" use="number" number="+5541991958999″]